At Yasukuni Shrine New Year 2022 (With Nikon D3000, in the morning of January 4 2022, shot with tripod, AF-S Nikkor 18-70 mm zoom lens and remote-shutter control).
This year is Tiger year on the rotation of the zodiac animal signs. After the crowded worshippers on Jan 1-3 has receded, it is calm this morning - Photo-1: Viewing the second shrine arch, Photo-2: In front of the main hall (Haiden).




---
Paying a new year homage regularly to the controversial Yasukuni Shrine with my family, located near my home in Tokyo, which is approximately equivalent to Arlington National Cemetery, we study not only from the military heritage, but the HISTORY itself. Herr Professor Arnold J.Toynbee! BTW, horse, sheep, monkey, fowl, dog, wild boar and mouse depicted in the wooden billboard shows one of the zodiac animal signs (mouse-cow-tiger-rabbit-dragon-snake-horse-sheep-monkey-rooster-dog-boar) rotating in 12 years.



On October 2 2004, I became an owner of Birkin 7 (chassis #MA1-93-2484-3, manual 5 speed, Weber twin carburetors, Ford Kent 1.6 littre), which is a pedigree of Lotus 7, UK, and was being manufactured in South Africa. My dream since the age of high school boy (BTW, do you remember the TV series "The Prisoner" in the late 60's in which Patrick McGoohan drives a Lotus 7 ? "Kar120C", "Nimble Cars: Seven") finally came true, but the challenges waiting in the future remain undetermined. It is said that there is no word for Quality Assurance for this type of brutally honest cars, and I entirely accept the term "at your own risk". Anyway, I am setting sail on a maiden voyage.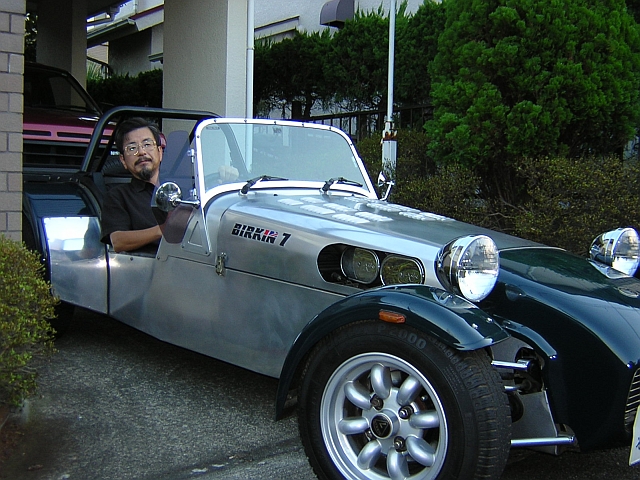 On maiden flight at Hayama, Kanagawa (With Nikon Coolpix 2100)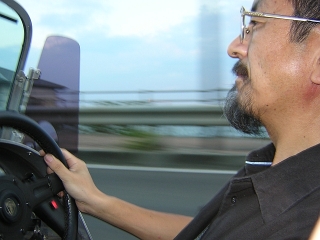 Feeling the wind on the road along the shoreline of Hayama (By my wife with Nikon Coolpix 2100)
Jump to "Photoalbum of My Birkin 7" page



"Every nation views international events through the prism of its history. ,,, The paradox is that a country that thinks of itself as acting in the name of universal values is seen by too many others as acting arbitrarily, or inexplicably, or arrogantly."
(Dr. Henry A. Kissinger, in "New World Disorder" submitted to Newsweek, May 31, 1999)

Back to previous Home Page at AOL (Till October 31 2008)
Back to previous Home Page at geocities.jp web host (Till March 31 2019)
Back to New Home Page (Translocated Sakura server)
---
version 1.47 2022/1/4
Please send your comments free to akio-h@fg-khn.jp